MBRN
Muslims in Britain Research Network
Promoting the multidisciplinary study of Muslims in Britain among
academics, researchers, and professionals
Welcome ​
The Muslims in Britain Research Network (MBRN) was established by a group of academics in 1992 to encourage and promote the scholarly study of Muslims and Islam in Britain. Its main aims are to promote and share academic research in the field of British Muslim Studies and to build connections between academics, students, professionals, researchers, journalists and community members from all backgrounds with an interest in this subject.
'British Muslim Studies at 50: Retrospect and Prospect'
14th & 15th September 2022
A conference organised by the Muslims in Britain Research Network & the Islam-UK Centre, Cardiff University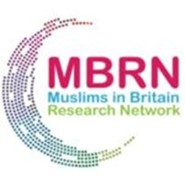 Though still in its infancy as a sub-field, the academic study of British Muslims in UK institutions of higher education is now over five decades old.  Since the 1960s/1970s, research and teaching about Britain's Muslims has developed and expanded – advancing our understanding and knowledge of Britain's diverse and dynamic Muslim population in myriad disciplines – including but not limited to sociology, history, religious studies, Islamic Studies, geography, politics, and their various intersections.
Over the past decade or so, British Muslim Studies (BMS) has seen the emergence and flourishing of successive cohorts of scholars from within Muslim communities – complicating and enriching the field by interrogating definitions, concepts and parameters of understanding. This, coupled with the long tradition of engagement and partnership with community institutions, practitioners and grassroots spaces means it is an exciting time for BMS and an apt moment to cast a retrospective glance over the past 50 years, while looking ahead towards future prospects.
This conference will examine some of the main contributions to BMS, including a specific focus on research institutes and centres. It will also pay tribute to two recently departed pioneers of BMS: Professors Mohammed Anwar and Ataullah Siddiqui.
We invite abstract submissions for papers, which showcase emergent research topics and directions in British Muslim Studies. We are keen to receive abstracts from PhD scholars and early career academics and are particularly interested in proposals corresponding to the following themes:
Co-production/collaboration between researchers and communities
Synergies (or tensions) between academe and practitioners
Innovative research methods and interrogation/problematisation of extant methods
To submit a proposal:
Please submit a title and abstract of no more than 300 words together with names and short biographies (150 words) of the presenter/s, institutional affiliation/s (if relevant), and contact details.
We welcome proposals from postgraduate researchers, independent scholars and practitioners.
Proposals should be sent to

[email protected]

Academic enquiries should be sent to Dr Khadijah Elshayyal,

[email protected]

Deadline: 5pm on Wednesday 15th June 2022
Successful presenters will be notified by Thursday 30th June 2022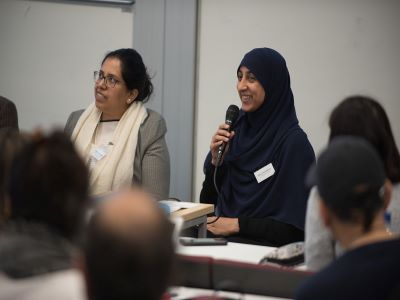 Previous
Next
Connect with MBRN's mailing list​
The MBRN mailing list exists so that members may share their recent research and activities, ask questions about research issues, put ideas forward for evaluation, and participate in discussions.
To join the mailing list, please visit the MBRN JISCMail page and click on the 'Subscribe or Unsubscribe' button. Please make sure to include a short statement about yourself in order to establish eligibility to join the Network.
Connect with MBRN on social media
We have also recently created an MBRN WhatsApp group, which existing members can join by emailing at [email protected].
MBRN events
MBRN typically holds two one-day conferences per year, along with occasional events for specialist groups such as early career academics in the field. Please follow our Events page for details and updates