MBRN conference INSIDE OUT: Reflexivity and Methodology in Research with British Muslims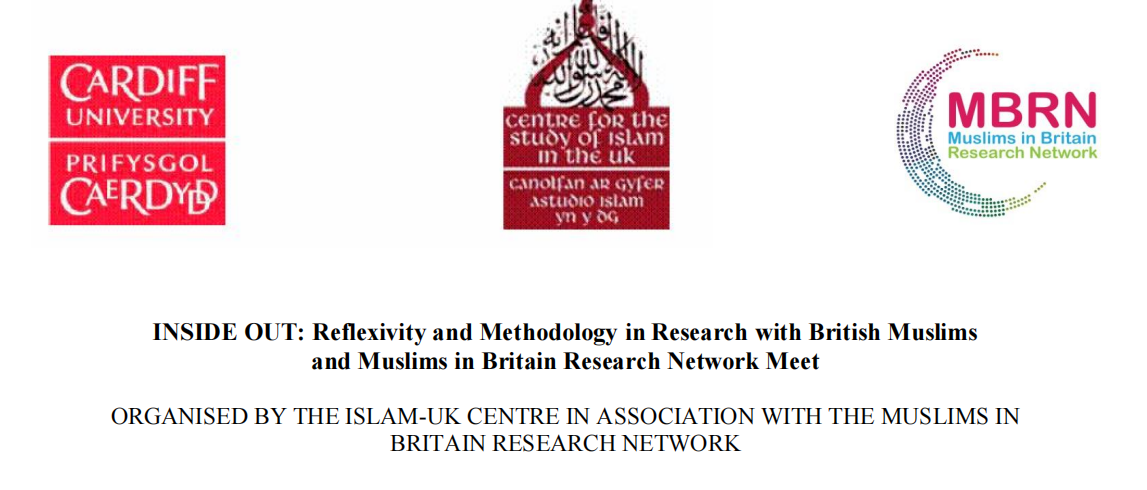 The latest MBRN event took place on 10th September 2014 at Cardiff University. It combined a conference exploring the themes of methodology and reflexivity, a roundtable research update and networking lunch, and keynote speech from Professor Ron Geaves, former Chair of MBRN. Many thanks go to Abdul-Azim Ahmed and Riyaz Timol of the Islam-UK Centre at Cardiff University, who organised the day.
The conference element comprised three panels over the course of the day: "Reflexivity in the Field", "Belonging, Believing, Boundaries" and "Methodological Innovation and Reflexivity". During the twelve presentations and subsequent panel Q&A, the audience was able to hear about a broad range of issues, problems, strategies and proposals relating to empirical research with British Muslims. Professor Sophie Gilliat-Ray, Chair of MBRN, praised the quality and sophistication of the accounts, and also noted how far the themes of debate within this discipline have developed since the early days of MBRN's inception.
The standard MBRN research update took place during lunchtime, when the 40 audience members shared their research themes, progress and future plans to the rest of the group, before breaking for the networking lunch. Finally, Professor Ron Geaves, formerly of Liverpool Hope University but now based in Wales, gave a keynote speech on the theoretical problems of the insider/outsider dichotomy, bringing the day to a fitting end.